Book 1 & 2 Workshops
Kaleidoscopes for Violin
COURSE: Teacher Workshops, Kaleidoscopes Books 1 & 2
DURATION: See course page
FORMAT: See course page
SCHEDULE: See course page
QUESTIONS: Email Roger at orders@discoverviolin.org.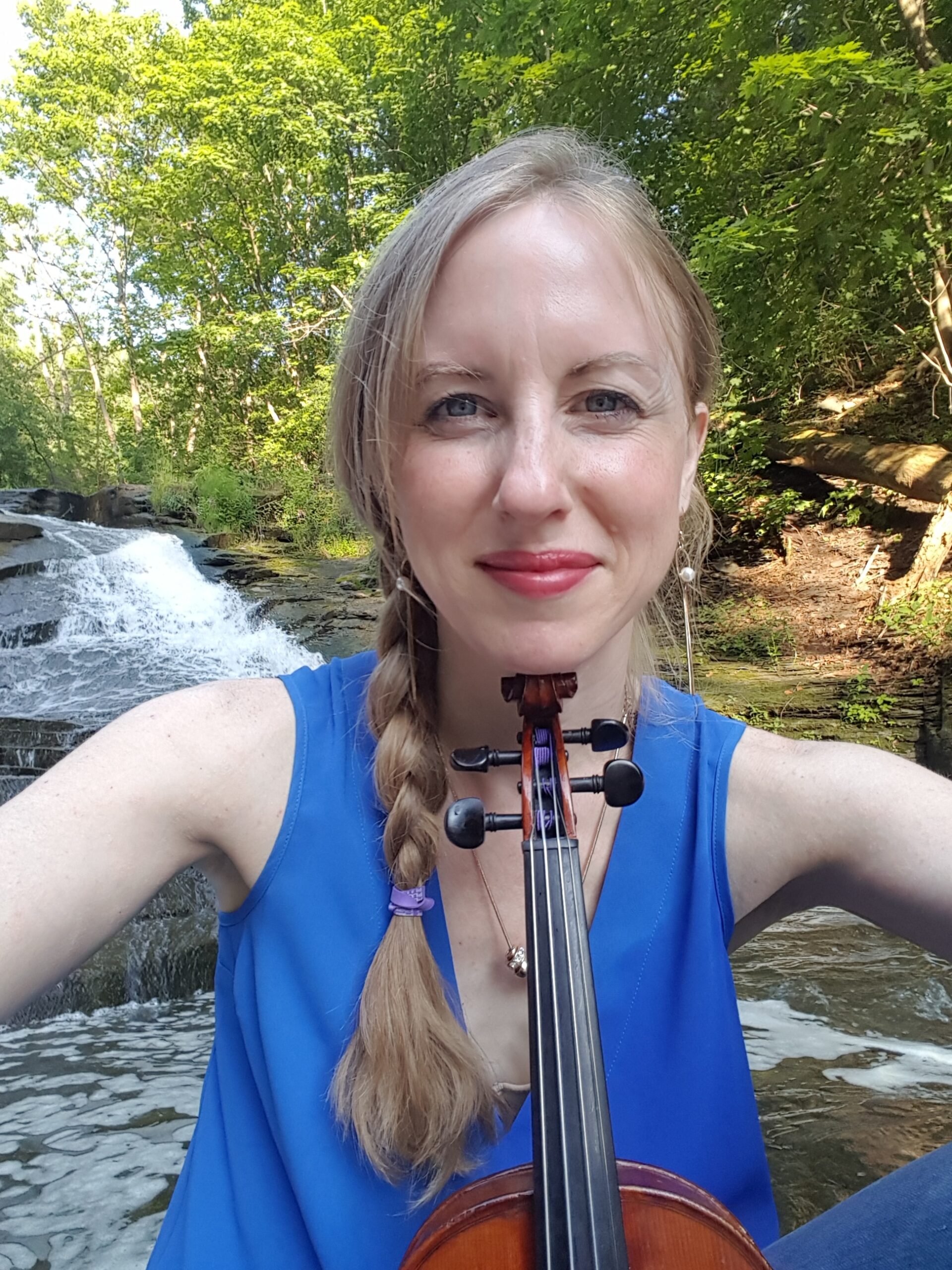 Elise Winters holds a B.A. from Rice University and a Master of Social Work from the University of Texas, with coursework in violin performance, linguistics, neurolinguistics, cognitive neuroscience, and cognition.
She completed her 3-year Kodaly training at Indiana University Jacobs School of Music. A former student of Ronda Cole, her Suzuki teacher trainers include Judy Bossuat-Gallic, Cathy Lee, Marilyn O'Boyle, Doris Preucil, Edward Kreitman, and Charles Krigbaum.
Elise has performed as a member of the Austin Symphony, Austin Lyric Opera, and the Grammy Award-winning Conspirare choir, and appears regularly as guest concertmistress of La Follia Austin Baroque. She is a published author with Oxford University Press and author of Kaleidoscopes for Violin, which blends Montessori and Kodaly principles within a Suzuki framework.
Elise's passions outside of violin include design, dance, and baguazhang. She directs a full-time studio of 50 students in Austin, Texas.
I began using techniques that I learned from the workshop starting on the second day of training. Elise Winters is not only a brilliant violinist, but also a once-in-a-lifetime pedagogue. I truly believe that this program will be talked about as commonly as Suzuki and Kodaly are around the world, very soon.
Jessica Muiseke-Wilkison
Violin Teacher in Tucson, AZ