Kaleidoscopes Teacher certification & Practicum
Teacher Mentorship & Certification Program for Kaleidoscopes Book 1 for Violin
8-month virtual teacher training seminar for graduates of the Kaleidoscopes Book 1 Teacher Training
Installment Plan
Choose one payment of $795, or eight monthly payments of $110, beginning on the date you enroll in the course.
Your tuition deposit (i.e. your intial payment) is non-refundable unless the class does not make, in which case the deposit will be fully refunded.
Once the class begins, you are committed to the course and to completing the full payment amount.
Return to the previous page (here) to pay in full, or enter your details to the right to pay in installments.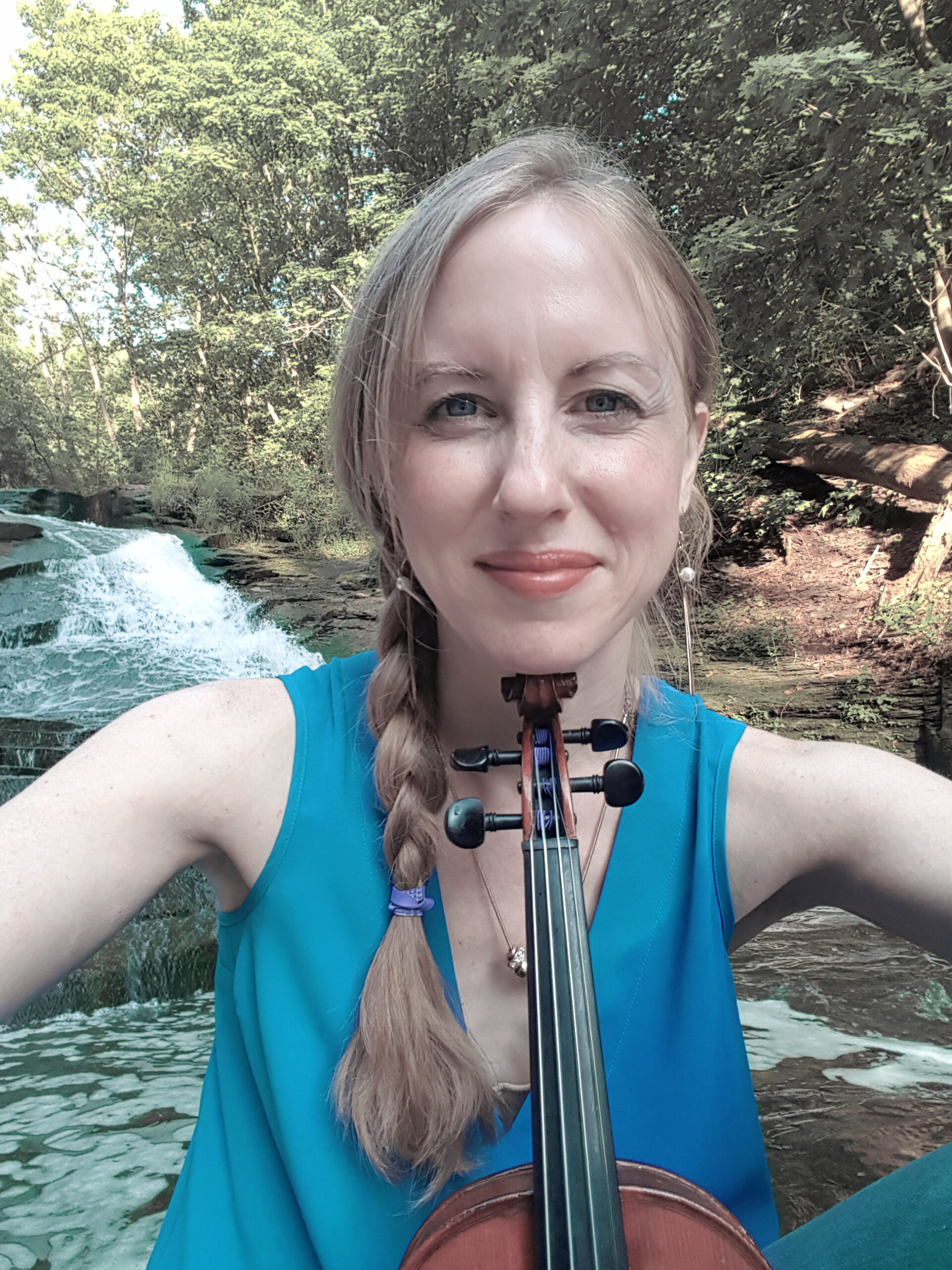 Elise Winters holds a B.A. from Rice University and a Master of Social Work from the University of Texas, with coursework in violin performance, linguistics, neurolinguistics, child development, and cognition.
She completed her 3-year Kodaly training at Indiana University Jacobs School of Music. A former student of Ronda Cole, her Suzuki teacher trainers include Judy Bossuat-Gallic, Cathy Lee, Marilyn O'Boyle, Doris Preucil, Edward Kreitman, and Charles Krigbaum. She has registered Suzuki training in Books 1-6 as well as an array of supplemental courses, and has completed the complete Landmark Education primary curriculum as well as the leadership program.
Elise has performed as a member of the Austin Symphony, Austin Lyric Opera, and the Grammy Award-winning Conspirare choir, and appears regularly as guest concertmistress of La Follia Austin Baroque. She is a published author with Oxford University Press and author of Kaleidoscopes for Violin, which blends Montessori and Kodaly principles within a Suzuki framework.
Elise's passions outside of violin include design and Five Rhythms dance, for which she has begun training as a facilitator. She directs a full-time studio of 50 students in Austin, Texas.