Kaleidoscopes Teacher certification & Practicum
Teacher Mentorship & Certification Program for Kaleidoscopes Book 1 for Violin
2021-2022
8-month virtual teacher training seminar for graduates of the Kaleidoscopes Book 1 Teacher Training
The Kaleidoscopes Teacher Certification & Practicum is an intimate virtual teacher training designed to provide intensive individual mentoring as well as a path to Certification within the Kaleidoscopes for Violin curriculum.
Personal mentoring, self-development, and coaching from Elise.
Teachers work one-on-one with Elise to develop their ability to interact powerfully with students and parents.
Get support with your current challenges, unlock the areas that are holding you back, gain confidence, and transform teaching weaknesses into strengths.
Monthly small-group seminar.
The seminar goes in-depth on topics from the Book 1 course as well as covering additional topics — including technique, relationship-building, studio growth, effective communication, principles of pedagogy, and group class activities. Master the curriculum, grow your teaching business and build a studio of devoted students and parents.
Course Details
Monthly group sessions over a six-month period
Private coaching sessions with Elise
Observations of pre-recorded model lessons

Reading assignments and other homework, including the submission of lesson videos for critique

Certification testing to become an officially recognized Kaleidoscopes Book 1 teacher. Some students may require a second practicum year to be ready.
NOTE: The tuition includes multiple hours of personal coaching and observing lessons taught by the participant.
Prerequisite: Kaleidoscopes Book 1 Teacher Training. The tuition deposit is non-refundable unless the class does not make, in which case the deposit will be fully refunded.
Course Dates:
Wednesdays on the following dates:
October 6  •  November 10  •  December 8  •  January 12  •  February 9  •  March 9 •  April 13 •  May 11
Course Times:
11-1 CDT  •  12-2 EST  •  9-11 PST  •  18-20 CEST
Cost:
$795 Full Tuition (installment plan available)
Enrollment:
Limit: 8 participants
Minimum: 4 participants
Register now and take your teaching and your studio to the next level!
Click below to enroll in the Practicum and become a highly trained teacher in the only violin method that students and teachers adore.
Ready to invest in your training and development? Your budget won't even notice.
The training includes lots of individual coaching, and we've worked hard to make it affordable. Spread the tuition over six bite-sized payments.
Questions? Email elise@discoverviolin.org.
Benefits of Certification
In addition to the value of the training itself, certification offers the following benefits:
Grow Your Studio. Parents are beginning to hear about the method and ask for teachers who have been trained.
Be Recognized. Parents see degrees and certifications as a sign that a teacher is professional and highly trained.
Referrals from Kaleidoscopes. We will place a link to your teaching studio on the Kaleidoscopes site if you wish.
Official Marketing Materials. You will receive materials to help you market your studio, including a Kaleidoscopes badge to place on your own website
Frameable Certificate. Proudly display a full-color certificate showing that you are one of the first to receive Kaleidoscopes Teacher Certification from Elise.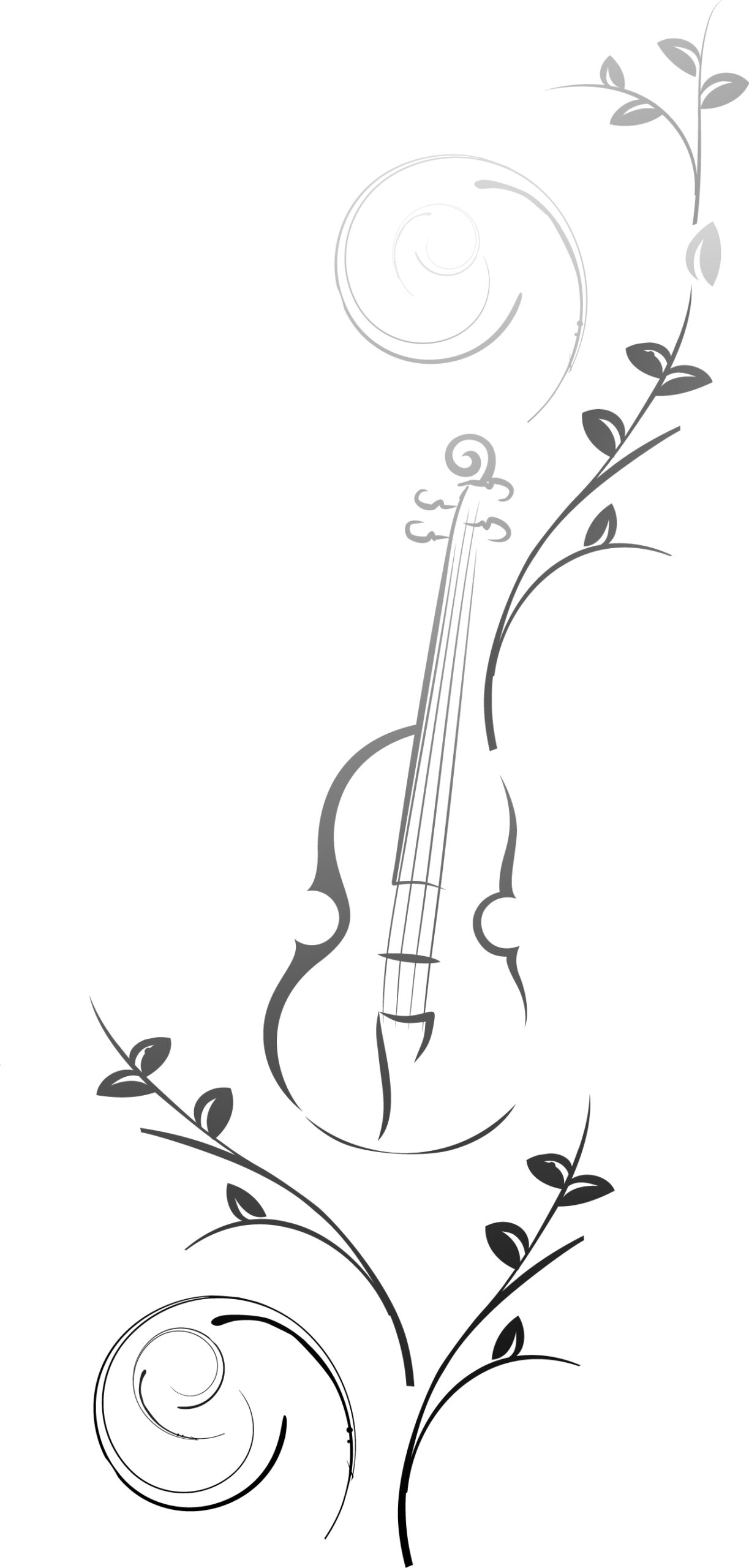 Frequently Asked Questions
Should I be submitting videos of lessons with Kaleidoscopes beginners, or can they be Suzuki Book 1 / transitioning to Kaleidoscopes?
Kaleidoscopes teachers routinely receive young students who have reached a plateau in Suzuki Book 1, whose violin playing is re-ignited by the easier, shorter songs in Kaleidoscopes. These can be considered to be Kaleidoscopes students; they've transitioned early enough that their lessons will be more or less identical to a student who started originally on Kaleidoscopes.
.
Practicum teachers are welcome to submit videos of students at any level of advancement for feedback and coaching. The trainer is glad to address any area of your teaching that you'd like to improve.
.
Only Kaleidoscopes Book 1 videos will count toward certification.
How many hours per week will the practicum entail?
The class will meet for two hours each month. There will be an average of 1-2 hours of homework each month (one of these will be an observation video), in addition to the lesson videos (five videos over the course of the year).
.
What does it mean to be a certified teacher, versus having registered the Book 1 Training?
Submitting all the materials for the summer Book 1 Training means that the teacher has officially registered this training, and is welcome to list the training in their professional credentials. However, "certification" implies oversight and review according to a set of professional standards. The personalized format of the Practicum allows the Teacher Trainer to assess the teacher's proficiency and offer certification upon completion of the course if appropriate.
Can I pay in installments?
Yes. You can pay in four installments of $120, spread over six months.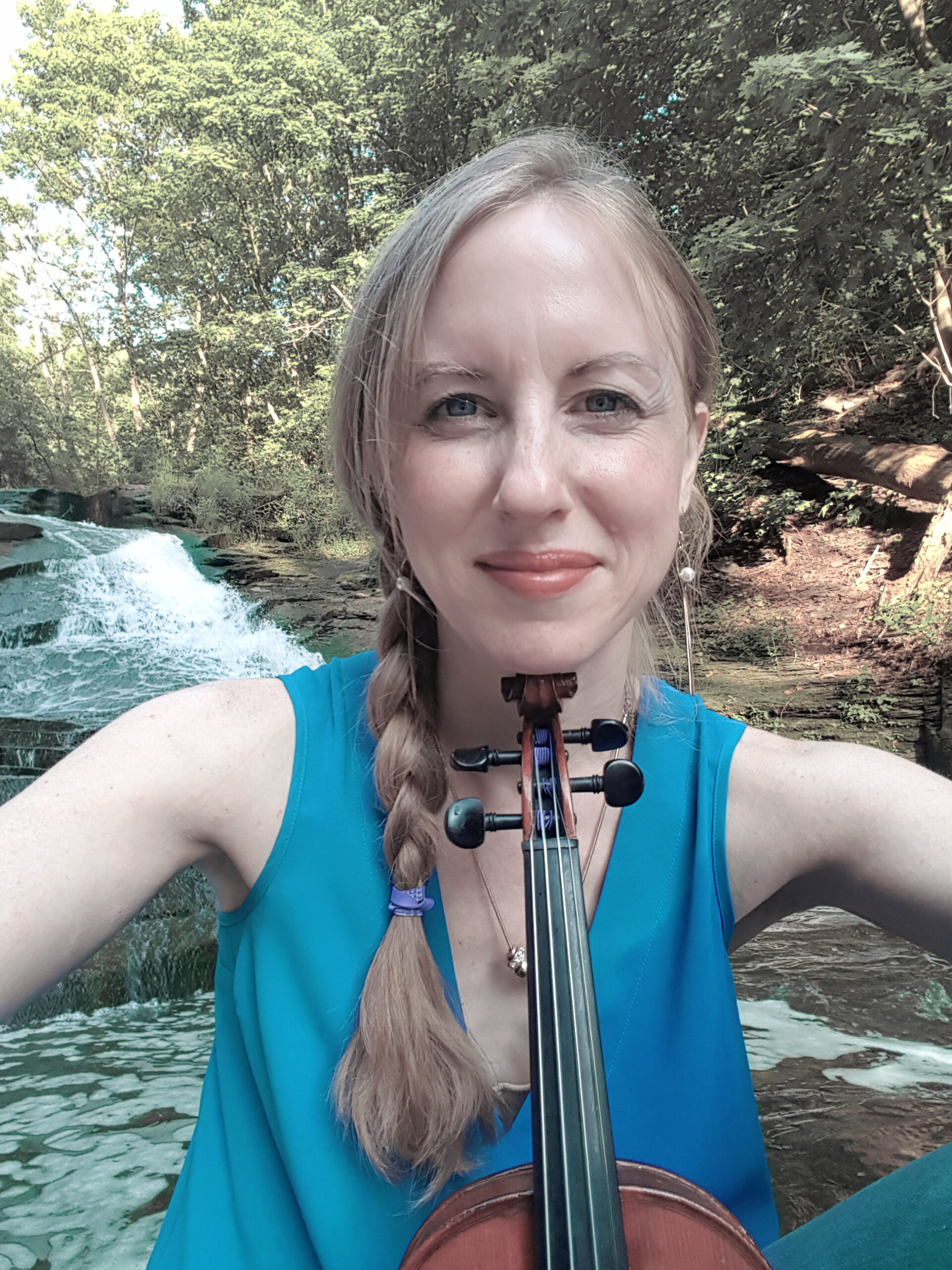 Elise Winters holds a B.A. from Rice University and a Master of Social Work from the University of Texas, with coursework in violin performance, linguistics, neurolinguistics, child development, and cognition.
She completed her 3-year Kodaly training at Indiana University Jacobs School of Music. A former student of Ronda Cole, her Suzuki teacher trainers include Judy Bossuat-Gallic, Cathy Lee, Marilyn O'Boyle, Doris Preucil, Edward Kreitman, and Charles Krigbaum. She has registered Suzuki training in Books 1-6 as well as an array of supplemental courses, and has completed the complete Landmark Education primary curriculum as well as the leadership program.
Elise has performed as a member of the Austin Symphony, Austin Lyric Opera, and the Grammy Award-winning Conspirare choir, and appears regularly as guest concertmistress of La Follia Austin Baroque. She is a published author with Oxford University Press and author of Kaleidoscopes for Violin, which blends Montessori and Kodaly principles within a Suzuki framework.
Elise's passions outside of violin include design and Five Rhythms dance, for which she has begun training as a facilitator. She directs a full-time studio of 50 students in Austin, Texas.